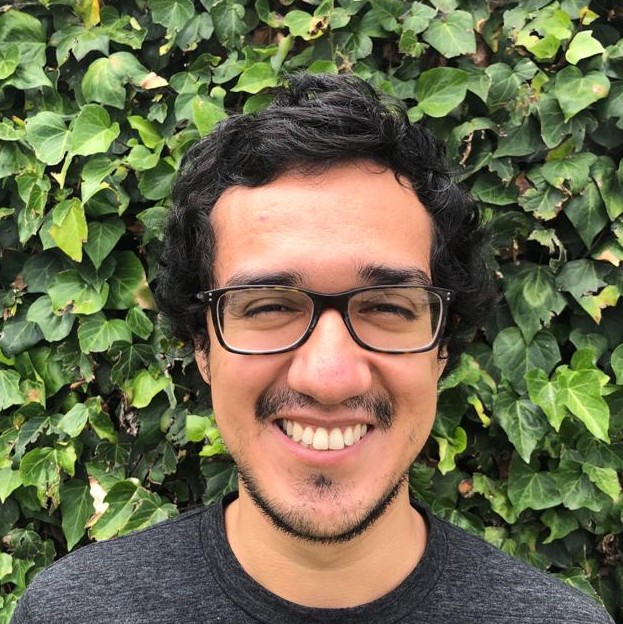 I am a Postdoctoral Fellow at Umeå University. I graduated from NYU in 2018, where I was one of the organizers of the New York Philosophy of Language Workshop. I am also a member of the APA Committee on Hispanics, and the editor of PhilPapers' category on speech reports. I specialize in philosophy of language, and I am interested in the points where it intersects with philosophy of mind, semantics, and developmental psychology. I am also a big fan of Thomas Reid.
My main research focuses on the consequences of the thesis I call semantic variance and develops new accounts of communication, disagreement, attitude ascriptions, and linguistic competence. If you are intrigued, email me at: martin.abreu@umu.se
My full last name is "Abreu Zavaleta". Kindly cite my work accordingly— i.e. as "Abreu Zavaleta, Martín"
By year of acceptance, most recent first.
A paper about belief attributions
A paper about communication
A paper about quasi-realism (with H. Bhogal, D. Waxman, M. Zhao)
Email for drafts.
Negotiated contextualism and disagreement data (Abstract)


Suppose I assert "John is tall". According to negotiated contextualism, my assertion should be understood as a proposal to adopt a standard for the application of the word 'tall' such that the word 'tall' applies to John. Furthermore, according to negotiated contextualism, this is so in virtue of the semantic properties of the word 'tall'. Defenders of negotiated contextualism claim that this view is uniquely well-placed to account for certain disagreement data; for example, that if your standard for the application of the word 'tall' is more constraining than mine, you can sensibly assert "no, John is not tall" without thereby making an incompatible claim. This paper offers a simpler explanation of the data: speakers can sensibly reject a given assertion provided that (i) they believe that the asserted sentence is false, and (ii) they believe that the asserted sentence should receive a uniform interpretation in their context and in the context in which the assertion was made.

Variance, Plasticity, and speech reports (Abstract)


Dorr and Hawthorne (2014) have argued that speech reports are highly modally plastic: very small changes in microphysical facts can lead to changes in the truth-value of indirect reports. If Dorr and Hawthorne are right, then we are rarely in a position to know that counterfactual speech reports are true. For example, we are rarely in a position to know reports like 'if Anna had come to the party, she would have said that the cake was delicious'. In this paper I show that Semantic Variance leads to a similar problem for what I call homophonic speech reports, reports like 'Anna said that grass is green by uttering 'grass is green''. Uisng truthmaker semantics, I develop an account of homophonic reports that explains why they are so easy to know, and extend that account to solve Dorr and Hawthorne's puzzle of semantic plasticity. Towards the end of the paper I generalize that account to indirect reports more generally.
Email for handouts
Operators of structural enrichment (Abstract, Haskell code)


It is customary to think of the semantic values of declarative sentences as unstructured sets of possible worlds. However, for the purposes of the semantics of attitude ascriptions, it is advantageous to think that the semantic values of that-clauses embedding declarative sentences are more fine-grained entities: structured propositions. Prima facie, and given the assumption that ordinary language is compositional, these two approaches seem incompatible: once we compute the semantic value of a sentence embedded in a that-clause, all we have is a set of possible worlds from which no further structure can be recovered. It is thus mysterious how the semantic value of a that-clause could be a structured proposition even though the semantic value of the embedded sentence is just a set of possible worlds. In this talk I argue that we can solve the mystery by introducing a new kind of operator, which I call an operator of structural enrichment, and I offer a recursive semantics for a language containing such an operator. The resulting semantics vindicates Cresswell's (1985) claim that unembedded sentences denote sets of possible worlds and that-clauses denote structured propositions, and the general use of structured propositions in contemporary semantic theory.
Random
BlindIt, an anonymizing script
I used to ask my students to anonymize their papers by naming their file with just their university ID numbers. Unfortunately, at some point I started to accidentally memorize the ID numbers, which defeated the point of anonymizing the papers in the first place. That's when I wrote blindIt.
BlindIt is a bash script. It takes all the files in a given folder and renames them with arbitrary numbers. Once the grading is done, you can run blindIt again to assign each file its original name. You can download blindIt here and consult the instructions for usage and installation here.
For the time being, blindIt runs only on Linux and Mac, but I suspect it can be run on Windows using this. If you're using OS X El Capitan or newer, you may have problems with the installation script. I'll fix those problems if there is interest.
A cat
I don't own the rights for this photo, so let me know if you know whom I should credit.